Let's get to the point right away: Don't install solar panels on an old roof!
You wouldn't want to pay a roofing contractor an additional $6,000 to $10,000 just to remove the solar panels and have them put back up after the roof is replaced with new roof.
Sadly, there are solar panel contractors who fail to tell homeowners their roofs need to be replaced prior to solar panel installation, even if they know these homeowners will have problems with roof removal and reinstallation in just a few years. So it's your responsibility to make sure your roof has many more years to go before installing solar panels. If you're not sure about the age of your roof or how long your roof will last, it will save you problems down the road if you pay for roof inspection.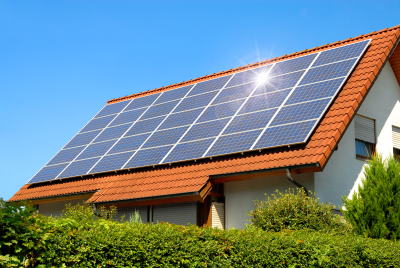 How old is an old roof in Florida?
Many home insurers in Florida usually do not renew a homeowner's insurance if the roof is already 20 years old, even if there's no visible damage, so we can say the roof is old if it's approaching 20 years.
Roof deterioration really depends on the type of the roof, durability of the roofing system and quality of installation. Six of the most popular roof types in South Florida are clay tiles, asphalt shingles, concrete tiles, metal or steel roofs, slate roofs, and wood shakes.
Manufacturers say that shingled roofs with standard 3-tab shingles can last for 15 to 20 years and roofs with 25-year architectural shingles can last for 18 to 25 years  But many homeowners are finding that their shingles require replacement some years before the 20-year or 25-year targets.
Here are 10 things you need to know before installing solar panels, according to roofers, solar panel installers and homeowners commenting on online posts about solar panels.
1. Make sure your HOA does not prohibit solar panel installation. Some HOAs do not allow the installation of any energy conservation equipment on any lot in their community.
2. Check your roof warranty. There might be words there voiding the warranty if solar panels are installed over the roof.
3. See if your roof gets sunlight most times of the day. If there are many tall trees surrounding your house or there's a building blocking your house from the sun, solar panels might not be worth your investment.
4. Hire a reputable solar panel company, one that agrees to immediately repair or replace any part of your roof damaged during installation.
5. If your roof is already up for replacement as you're thinking of installing solar panels, consider hiring a reliable company that does both roofing and solar panel installation. You might be able to get a good price for the combined jobs, and in case there will be things to be corrected later on, you'll be dealing with only one company.
6. If your roof is approaching the middle of its lifespan, and it's not practical replacing it prior to solar panel installation, find a solar panel contractor offering a discounted one-time removal and reinstall of the solar panels to give way for a roof replacement. You might find this offer in companies doing both roofing and solar panel installation.
7. You'll need to clean your solar panels from time to time so they can be at their most efficient condition most of the time. To save time and effort, consider installing a tap on the roof so it will be easier to just go up a ladder and hose your panels clean.
8. If your land area is large or if you have outbuildings or large sheds, consider installing solar panels on those buildings or on the ground. This will save you roof-associated costs.
9.  Consider installing an expandable solar panel system — the one where you start small, then build up as you see savings on your electric bill.
10. One indication of a good solar panel contractor is their intention to first inspect your roof before proceeding with the solar panel sale. They want to make sure your roof is in tip top condition and that you don't need to replace your roof in the next couple of years.