Fish Hawk Fl became my frequent destination last week. One of my clients, a military family whom I helped buy a lovely home in Fish Hawk in 2018, decided to move up to a bigger and more beautiful home this month. Where are they moving to? To another home in this same community of FishHawk Ranch! Their decision indeed affirm that Fish Hawk Fl is one of the best places to live near Tampa.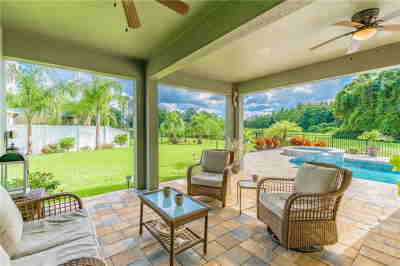 Over the two years that this family lived in their first home in Fish Hawk, they found all what they've been looking for in a community — good friends, good neighbors, uplifting events, top-rated schools, recreational facilities, nature trails, open spaces, the Hans transport system to MacDill AFB, and access to downtown, to the stunning Gulf beaches, and to entertainment destinations throughout Tampa Bay.
With the pandemic spreading fast in dense areas, people have been moving out of densely populated cities, and moving to the suburbs. While some move within the same state, others move to other states that have more affordable but amazing housing options like Fish Hawk Florida.
At Fishhawk, residents can convert one of the rooms to a home office for the growing work-from-home style, and create their own lanai, pool, garden, barbecue pit, backyard combination for staycation. They can walk or bike on miles of nature trails and be refreshed by the greens and clean air.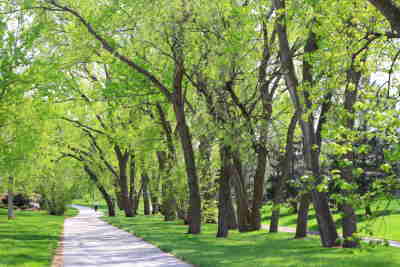 There seems to be several Fish Hawk Fl communities. Are they developed by the same company?
Yes, FishHawk Ranch consists of 5 areas, with the largest FishHawk Ranch area, consisting of at least 39 subdivisions. Yes, the whole of FishHawk Ranch is developed by the same company, Newland Communities, with homes built by a select group of homebuilders that include Arthur Rutenberg Homes, Homes by John C. Fowke, Sabal Homes and David Weekley Homes.
There's also Fish Hawk Trails, which is a separate development by FishHawk Ranch founder, Glen Cross. It's older than FishHawk Ranch and is situated east of FishHawk Ranch, just across the Lithia Pinecrest Road. Launched around 1996, it's a prestigious guard-gated community, and known for its wide streets, live oak trees with Spanish moss, nature parks and trails and large areas of lands preserved in perpetuity for greens and wildlife.
All home lots have already been purchased and built on with custom-designed custom-built homes, with each lot having at least half an acre and large property setbacks. It's rare that a home here becomes available for sale, but from time to time, there is one or two. Check here: See available homes in Fishhawk Trails
FishHawk Ranch areas
FishHawk Ranch was launched around the 2000s and covers more than 4,000 acres, including large areas of preserved lands and 25 miles of nature trails. It's owned and developed by Newland Communities, a nationally renowned and award-winning developer of master-planned communities in the United States.
It consists of 5 areas: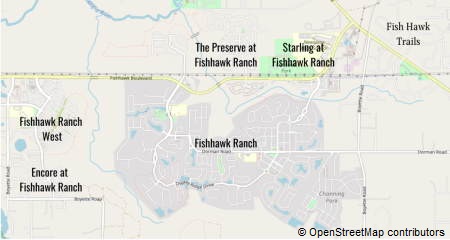 1. FishHawk Ranch — occupies the biggest area and has around 40 subdivisions, some of which have their own 24-hour man-guarded gates
2. Starling at FishHawk Ranch — is located north of Fish Hawk Ranch, across FishHawk Blvd
3. The Preserve at FishHawk Ranch — is also located north of Fish Hawk Ranch, across FishHawk Blvd and close to Starling. It's called Preserve because it's completely surrounded by acres of preserved lands
4. FishHawk Ranch West — is located west of Fish Hawk Ranch, situated on more than 700 acres of land. Its Lakehouse and Gym are beside Hutto Lake.
5. Encore at FishHawk Ranch — is a 55+ community in the Fish Hawk Ranch West area, with homes built by David Weekley Homes.
FishHawk Ranch Amenities
No matter where you live in Fishhawk Ranch, you enjoy resort-style amenities like pools, playgrounds, parks, fitness centers, and the 25-mile trail system that winds through the amazing landscape of the entire FishHawk Ranch community. You also get to enjoy exciting community events at Park Square Town Center like cooking contests, family events and seasonal markets. You have easy access to schools, dining, shopping, recreation, medical facilities and service providers spread out within the community and just outside the community gates.
But because Fish Hawk Fl is huge and it has multiple separate Community Development Districts (CDDs) and multiple separate Homeowner Associations (HOAs), there are amenities in certain neighborhoods and areas that are exclusive only to residents of those neighborhoods and areas. For example, the Lifestyle Oasis Club located in the 55+ community The Encore is only for The Encore residents.
Amenities at FishHawk Ranch
. Park Square Town Center
. Aquatic Club has a resort-style pool, waterslide and lap pool
. Fishhawk County Sports Complex
. Skate Park
. Osprey Club
. Hawk Park and Recreation Area
. Tennis Club
. Palmetto Club
Amenities at The Starling
. Starling Club
. Tennis Club
. Starling Dog Park
Amenities enjoyed by The Preserve residents
. Starling Club
. Osprey Club
. Aquatic Club
. Hawk Park
Amenities at FishHawk Ranch West
. Lake House
. Central Park Playground and Pools
. Born to Run Dog Park
Amenities at The Encore at FishHawk Ranch (55+ community)
. Exclusive access to the Oasis Lifestyle Club, a 5,000-square-foot clubhouse with a resort-style pool and spa, fire pit, pickleball courts, a variety of indoor and outdoor gathering spaces, and a Lifestyle Director who plans and organizes activities for a fun, active, healthy lifestyle.
. Access to the Lake House, Central Park Pools and the Born to Run Dog Park
. Privacy and tranquility of a gated, low-maintenance community
FishHawk Ranch Neighborhoods
Here are the neighborhoods in the main Fish Hawk Fl community:
Fishhawk Ridge Townhomes (main gate on Fishhawk Blvd)
Eagle Ridge
Osprey Ridge
Heron Glen
Heron Park Villas
Meadow Park
Tanager Ridge
Jaeger Glen
Teal Rise
Merlin Glen
Sandhill Place
Martin Meadow
Paloma Glade
Shear Water
Kestrel Ridge
Vireo Ridge
Phoebe Park
Wren Wood
Skylark Crest
Gannet Glade
Ibis Park
Whimbrel Wood
Avocet
Sora Trace
Bridge View
Bridge Water
Bridge Walk
Egret Landing
Chapman Crossing
Garden District
Dunlin Wood
Tern Wood
Bayberry Glen
Kinglet Ridge
4 neighborhoods between Boyette Road and Lithia-Pinecrest Road:
(location of Hawk Park and Recreation Area)
Hawk Wood
Harrier Ridge
Falcon Ridge
Kite Glen
Schools in Fish Hawk Fl
Fishhawk Ranch:
. Bevis Elementary
. Fishhawk Creek Elementary
. Fishhawk Early Learning Center I
. Fishhawk Early Learning Center II
Along or near Fishhawk Blvd:
. Creative World Preschool
. The Learning Experience Preschool
. Newsome High School
. Randall Middle School
Fishhawk Ranch West area:
. Barrington Middle School
. Stowers Elementary
. The Goddard School
. Kids R Kids Preschool