Single female home buyers are still the second biggest home buying group in the U.S.,  second only to married couples, and much more significant than single males and unmarried couples.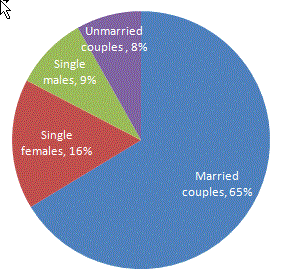 Across the country, single females represent 16% of all homebuyers, based on a survey conducted by the National Association of Realtors (NAR) among home buyers who purchased a home between July 2013– June 2014.
What's the profile of these Single Females?
  Their median age is 52
  Their median income is $54,800
  88% purchased pre-owned homes
  62% chose single-family homes
  35% were first-time home buyers
  89% purchased through an agent
  Median home size purchased is 1,500 sq.m.
  Home ownership is their top reason for purchase
  They also see their home purchase as a financial investment that's better than stocks
In FLORIDA,  Single Female Home Buyers represented 17% of all home buyers over the 2014 NAR survey period.